Basic Overview:
Title: Scythe
Author: Neal Shusterman
Book Format: E-Book
My Numeric Judgment:

♦SPOILER ALERT♦
There are no grim reapers.
Summary:
A world with no hunger, no disease, no war, no misery. Humanity has conquered all those things, and has even conquered death. Now scythes are the only ones who can end life—and they are commanded to do so, in order to keep the size of the population under control.
Citra and Rowan are chosen to apprentice to a scythe—a role that neither wants. These teens must master the "art" of taking life, knowing that the consequence of failure could mean losing their own.
Judgments:
I have heard so much about this book, I refused to believe in the hype. Why? Well, most books are super hyped and then I read them and spend the rest of my life wondering


Fortunately for me and my sanity, this book was freaking AMAZING!. From the first page, I was hooked. Citra and Rowan are dynamic lead characters. Both are going through the same trials but entirely different journeys. I was fully expecting a romance because I have never read a Neal Shusterman book before and also because I just think I have life all figured out.I honestly don't even understand how I felt like this book would be mostly a romance when it started with "Thou Shall Kill."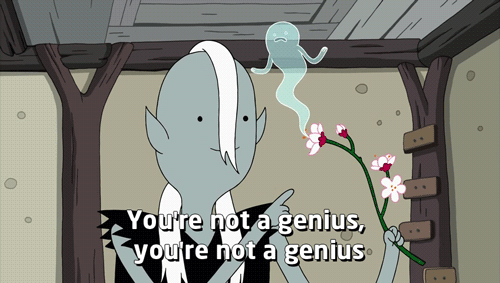 Without spoiling anything, which is actually super hard to do with this book, the characters in this book,Scythes are people who are given the right to "glean" other people. It isn't called murdering because it is supposed to be an unbiased act, a more or less necessary evil. Each character in this book is well created, don't get me wrong…there was one character who pissed me off every time he was mentioned,
but even his stupidity did not make me lose interest in this well put together story. I never thought I would enjoy a book that contained this much death. I am not sure if I am cynical or logical because the idea of "gleaning" made complete sense to me as I read the book. I appreciated that because the idea itself is so controversial, Shusterman explored many different scenarios and types of scythes. I don't know that I am rooting for a time when we have Scythes in the real world, or that I would be happy to become one, but this book is worth the first, second, and third read.
Have you read Scythe? If so, who is your favorite character and can you guess which character makes me the most angry?
Ciao Book Monsters!