Oh Hello! Don't mind me…just skating through to bring you some man candy to brighten up you Monday. No, you don't have to thank me, I enjoy this as much as you enjoy seeing it. I waited on this one to give the masses a chance to see it. My man crush Monday this week is the Man Ape himself, M'Baku.


      Book/Series: The Avengers
Author: Roy Thomas
Name: M'Baku
Occupation: Ruler-ish
Likes: fighting, winning, ruling
Dislikes: the opposite of his likes
What makes him attractive:
The M'Baku I have chosen to make my MCM is not the exact one fromhis first appearance in The Avengers comics, but the one from The Black Panther movie. I fully understand that he is a bad guy and possibly a brute and I am very okay with this. I welcome it actually. I love an intelligent brute…with those manly hands!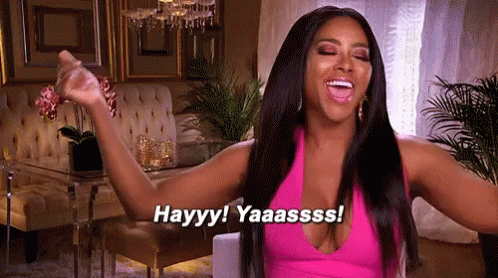 Seriously though, I loved his sense of morality….yes it was a bit twisted, which does make him morally gray BUT he had priorities and some respect!
Have you chosen a literary MCM for this week? Who is it and why?
Ciao Book THOTS!