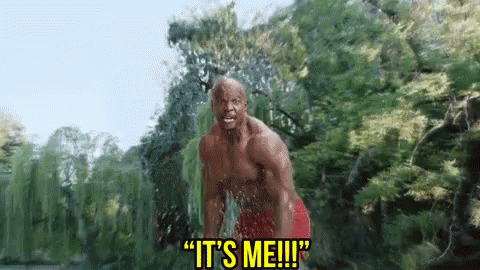 Oh Hello! It's me, The Abominable Book Girl (read as Isatta)! I know, you have missed me so very much and you are so happy to see me return. I know this because I can read your mind.
Okay, maybe I can't but I just have a lot of wishful thoughts and I think i's fair for that to be one of them. Usually, my Mondays are saved for my man crushes but since this is my first day back,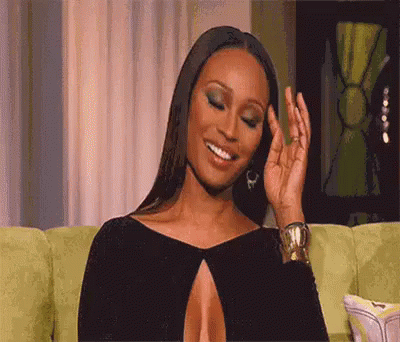 I will be spending it discussing my Top 5 Favorite Books and the Top 5 Books I Want Dead ( Don't correct me. Books can die.) that i read this year.
---
TOP 5 BOOKS I LOVED
This was my first Mindy McGinnis book and I absolutely loved it! I was hooked from the very first page. I found the themes of mental illness and vengeance very relatable as these are both things I am constantly struggling with. It was a very emotional book that ended up being very therapeutic for me. It taught me quite a bit about myself and my interactions with myself and other women.
My second favorite book of 2017 was Forbidden. Thanks to Ms. Tabitha Suzuma, I could not pick up a single book that could possibly have a bad ending. This was a very emotional and different book for me to read. I refuse to tell anyone what it is about because I feel like this is a book everyone should go into blind. I loved the writing and I loved how this book made me think. it also completely shattered my soul and heart.
Illuminae is not the most fascinating book I have ever read and it is not the most flawless book either. The presentation of the book in addition to the strong plot and memorable characters is what made this book so fantastic. I am often the first person to gripe about science fiction but this book shut me right on up.
To know me is to know how much I preach about how boring Nonfiction can be. I volunteered to read this work of nonfiction via Netgalley last year and I swear it was like top 10 in the best decisions I made last year. This book is filled with amazing native women and their accomplishments. It also explores a forgotten or often quiet history of powerful women. Everyone should read this book!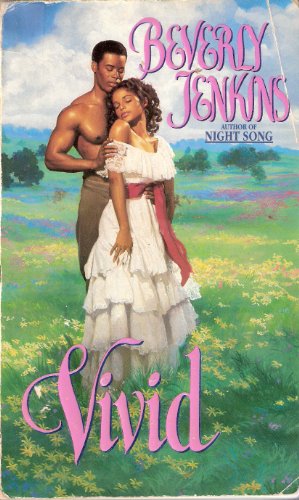 Is it actually possible to choose which Beverly Jenkins book is my favorite? Is it possible to choose if you prefer to keep your spinal cord or your brain? These are all impossible questions to answer. I chose this book because it was my first memorable introduction to the word Slayer. It has been a great ride ever since!
---
TOP 5 BOOKS THAT NEED TO DIE
This list is in no particular order because I hate all these books.
We always remember the moments that lead up to terrible decisions. I remember the moments that led to me choosing to read this book. There I was, speaking to my godmother. We decided we would buddy read this book because I loved a book of Eric Jerome Dickey's I read in middle school. I will never not regret that decision.
Unfortunately, I have no idea why I picked up this book. Wait, I lied. I was on my New Adult Romance kick! This book had a dull plot line with terribly predictable characters. The main female character annoyed me to no end and this "love story" was tragic.
I don't care what anyone has to say to praise this book. I hated it. I guess my expectations were super high. I was expecting something epic and just re-read a sweet valley junior high book. I actually loved that series, but Becky Albertalli is not Francine Pascal. I have many more thoughts and rants on why this book was atrocious but i think it's safer to end it there.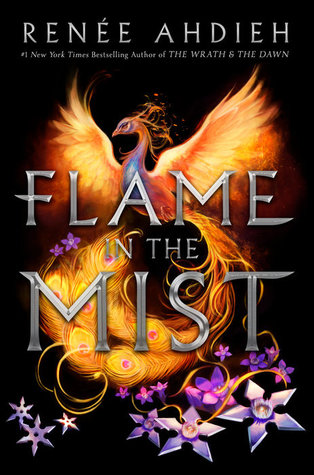 I had all these hopes and expectations for this book. I still have a bit of hope because there were sparks in this book of good plots bubbling underneath the surface. Unfortunately, I felt like Renee Ahdieh did not quite get a strong hold of a strong plot. I thought the romance was forced and the book had serious pacing issues. The book seemed to go from super slow to super fast.
This last one was a debate for me because toward the end of the series (Yes, I read the whole thing because it's Tijan.) it gets better. The first book was horrible. I am actually laughing as I type. I also laughed when I read the first book. I could not understand why I was told to check out this series because it was absolutely awful! How did we go from hate to sudden, random make out sessions? Who does these things?!?! I am so glad the series gets better because goodness knows this was comedy I never asked to read.
Thus concludes my list of books that made me feel strongly in 2017. I hope you enjoyed this list and I haven't said it already. HAPPY NEW YEAR!
QUESTION FOR THE MASSES: What were your favorite or least favorite books of 2017?
Ciao Book THOTS