Basic Overview:
Title: #NOTYOURPRINCESS
Author: Lisa Charleyboy
Book Format:E-Book
My Numeric Judgment:
♦SPOILER ALERT♦
Not your Pocahontas either.
Summary:
Whether looking back to a troubled past or welcoming a hopeful future, the powerful voices of Indigenous women across North America resound in this book. In the same style as the best-selling Dreaming in Indian, #NotYourPrincess presents an eclectic collection of poems, essays, interviews, and art that combine to express the experience of being a Native woman. Stories of abuse, humiliation, and stereotyping are countered by the voices of passionate women making themselves heard and demanding change. Sometimes angry, often reflective, but always strong, the women in this book will give teen readers insight into the lives of women who, for so long, have been virtually invisible.
Judgments:
First thing is first, this book will be released today September 12th, 2017 and you should buy it and then read it immediately…don't add it to your growing TBR! READ IT NOW! So I usually summarize the synopsis in my own words, because sometimes I don't like the actual summary and other times it is just too wordy for my liking because I like more concise explanations. This time, I decided to just stick with what was written because I will be putting absolutely no words of my own in this book of thoughts. This sounds like an insult to other authors but it isn't, I just have no words that I prefer to the ones written in the synopsis.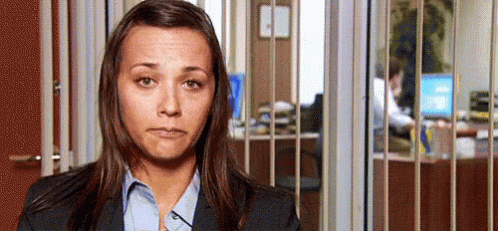 I read this book twice over and have goosebumps still! It has been a while since I have read a collection of short stories, essay, and poems that deeply moved me or made me think so I am beyond happy I got to read this. Okay wait, my previous statement may have been false because I don't ever recall being moved by a collection of stories before. That isn't the point! Any way, I loved the entire layout of this book. Each poem just made me feel like I was home. I am not a Native American or American NDN, I am just a regular African girl from around the way but I could empathize with everything that was said. I adored the connection to family, culture, and other women presented in each piece in this book. You guys have to understand, it is rare for me to gush about a book and have no complaints. I am the girl who loves harry Potter and can name at least 5 flaws in each book, so for me to look at this book and read it twice in one day and still be raving about it…

I was unsure if I could use pictures from the book, as I read it as an ARC and am unsure if I am allowed to take pictures from a book that has yet to be released. But don't let that deter you from picking up this book. There are some amazing prints, photographs, and works of art in this book. I have started a new habit where I bookmark pages that I find fascinating and I bookmarked every single page. I guess subconsciously I was waiting for the one thing to pop out at me. Usually, there is at least one bad thing in a book for me; whether misspelled word or just something that makes me unable to continue to seriously focus on the characters but that was not the case in this one. I often times found myself reminiscing on my childhood days when I would read Amelia's Notebook shorts in my American Girl magazine. I was hooked to this book like it was an N'SYNC concert. I just hung on to every word, every phrase,and every picture. I can honestly and dramatically say I spent my entire time reading the book like this
. I realize that I have spent this entire post just going on and on about how great this book was, and if you read it, I hope you will better understand my featured photo, but I honestly have nothing bad to say about this book. It is a raw look into the truth of what it is to be an indigenous woman in a world that forgot you are not a cartoon character, nor are you the oversexualized woman depicted in film. I feel like this book should be something everyone reads! Hell, make it required reading! This book was given to me by Netgalley in exchange for my honest opinion…my honest opinion is stop reading my review and read the dang book (like and comment first though, thanks)!
Have you read this book? If so, are you as obsessed with it as I am? What was the last book of collective short stories,poems and essays you read?
Ciao Book THOTS!