Book Covers You'd Live In:
Happy Hump Day fellow Book THOTS! We are half way through this week and we celebrate with a new Top 5 Wednesday. This week we are to choose a cover we would live in, I am going to guess it's not just based on beauty because one can't live off a beautiful cover alone.
Lumberjanes Vol. 1


This cover makes me smile everytime I see it. I love the girls in this graphic novel series. Each girls is so quirky and entertaining, living in this cover would make me a part of this silly group of ladies and their fascinating adventures.
The Book Thief


I will pre-face this by informing you that I am a 5-year-old in my head. Now that you know this about me, I simply want to kick this domino line and watch it all topple over. That's it.
Crazy Rich Asians


Crazy Rich Asians again? Mind your own damn business! It's sparkly, and pretty, and it makes me think of my mommy. Also…it's sparkly.
A Second Helping


I really wish I could live in this town. This cover shows the closeness of the townies of Henry Adams. I just want to live here so I can go over to Malachi's house and ask for some sugar (If you catch my drift).
Ruckus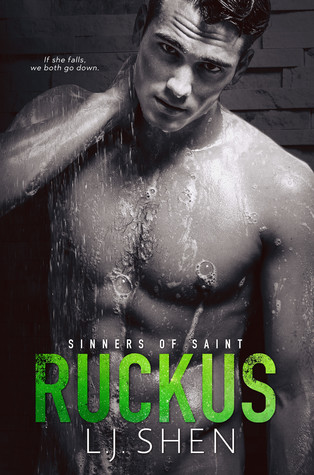 Oh hi, how are you? Allow me to hold your hand and count out each bulging muscle. Oh, is that not a good enough reason? Okay let's look at that jaw line. Still not convinced? What is wrong with you?!
What Book Cover would you live in and why?
Ciao Book THOTS!