This book tag was originally created by Sarah-Jane from The Book Life.
I tagged myself in it when Carrie did it like the true bad ass I am.
In my head I have always been a Mean Girl, even if in reality nobody agrees. I just feel like it is a great feeling for people to raise their hands and one day say they too have been personally victimized by Isatta…goals, right?
Since the monkeys I know won't let me be great and mean, like I am in my head, I will show my greatness here in this tag.
1. "It's pronounced like Cady" – Which fictional character's names did you get completely wrong?


Hermione.
I distinctly remember being in 3rd grade and pronouncing the name "Her-my-own". I see you giggling; don't act like you knew how to say her name! if you did…shut up! No one asked you…damn genius.
2. "She doesn't even go here!" – Which character would you like to place in a fictional world from another book or series?


I wish I could place Taffy… from Taffy into the Vivid. I just feel like the spirit she posses would fit well in that book. I think her and Viveca would have been great friends.
3. "On Wednesdays we wear pink!" – Repetition. Repetition. Which book gave you deja-vu of another book whilst reading it?


Everyone loves this book but me, go figure. Reading this book reminded me of Sweet Valley Jr. High. Ironically, up until reading this book, I thought I still wanted to read the series. I thought wrong.
4. "You all have got to stop calling each other sluts and whores. It just makes it okay for guys to call you sluts and whores." – Which book gave you the complete opposite of girl power feels?


…Is boy power feels the opposite of girl power feels? If so, this book did just that.
5. "You go Glen Coco!" – Name a character you felt like you wanted to cheer on whilst reading.


Alex Craft is the world's greatest, most badass female character. No arguments. I don't give a damn about your Celaena! I was cheering her on this whole book…verdict is still out on whether this makes me mental.
6. "Get in loser, we're going shopping!" How long do you typically spend at a book shop?


By typically spend….what do you mean? I will honestly lie and tell you I only spend 10 minutes at a time in the book store. Why am I telling you this lie? Because I don't need your judgments and I don't want my family members who read this to know my business!
7. "It's not my fault you're like in love with me or something!" – Which character would have to get out a restraining order on you, if they were real?


And this will be the question he asks me 50 years from now when he sees me in court as he files yet another restraining order on me.
8. "I can't help it that I'm popular." – Which overhyped book were you cautious about reading?


Throne of Glass? Trash
ACOTAR? Entertaining Trash
Should I spend my money or my time at the library reading the last two when according to the same masses, who praise the original trash, it isn't good? I believe doing so is the definition of insanity, no?
9. "She's a life ruiner. She ruins people's lives." – We all love Regina George. Name a villian you just love to hate.


Remember that one time when Dimitri…that part. I loved him then!
10. "I'm not like a regular Mom, I'm a cool Mom." – Your favourite fictional parents.


Lisa and Maverick Carter are the most adorable, loving and understanding parents. My heroes used to be the Weasley's , but these two take the cake!
11. "That is so Fetch!" – Which book or series would you love to catch on?


I wanna read…what the people read. I wanna feel, what they feel when reading bonus points for you glen coco if you know what I just sang
12. "How do I even begin to explain Regina George?" – Describe your ideal character to read about.
I love a female character that is strong and bold. I like for her to have definite descriptions and to be aware whether she is considered socially attractive or unattractive and to embrace either or. I don't care what she is doing in the story, as long as she doesn't send the story crying, complaining, and beating herself up.
13. "I just have a lot of feelings." – What do you do when a book gives you a bad case of 'the feels'?
Allow me to show you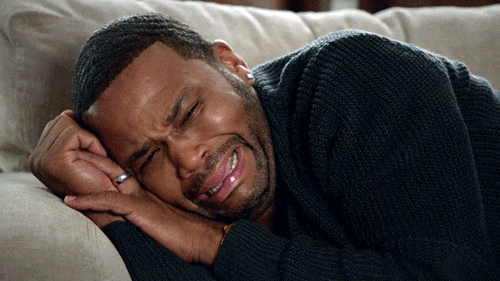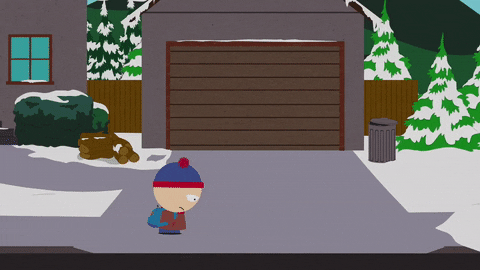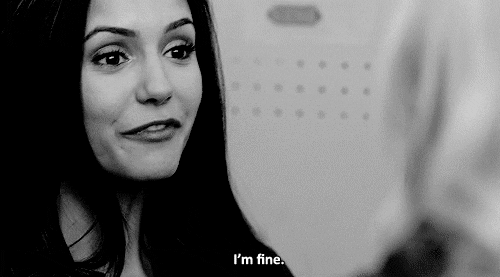 And sadly, I am never the same again.
14. "Nice wig Janice, what's it made of?" "Your Mom's chest hair!" – Which characters one liners would you love to claim for your own?
"The only thing worse than a boy who hates you: is a boy who loves you."
15. "Boo, you whore." – Name a time a characters decision has made you roll your eyes.


Yes, this book again. I want you all to understand how much I dislike it. Every single time Molly made a decision my eyes would roll…voluntarily, involuntarily…just in general.
Ciao Book THOTS!