Top 5 Wednesday
Books Without Romance:
Hello Fellow Book THOTS! I am hoping you are having a fantastic week thus far…if you aren't it's Hump Day so you are almost home free! This week's T5W is about books that have no romance in it. Let us see if I can make it!
The Good Braider


The Good Braider is written in prose. It is the tale of a girl and her trek from Sudan to America. This book was so beautiful and so relatable (for me anyway). I loved the writing style and I did not miss the romantic factor because there were so many other things going on.
The Fifth Son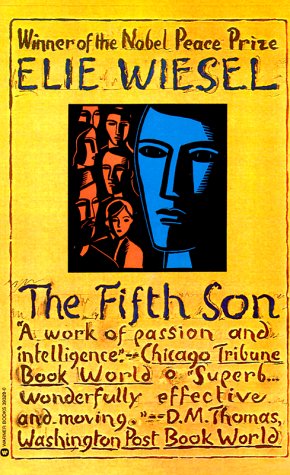 This. Book. Is. Life. At the time I was reading this book, I was working through some vengeful thinking and this book put so many things in perspective for me. I enjoyed reading about the importance of family and forgiveness.
American Born Chinese


This was my first ever graphic novel, and since this I have seemed to gravitate more to Gene Luen Yang's books. I do not really want to explain what it is about because I feel like everyone should just read it and figure it out. I just have to say I was surprised because I thought it was one silly little book and then at the end I was here mind blown.
Akata Witch


To be very honest, I only purchased this book because… African Author writing science fiction. Well, the fact that Akata was in the title was also something I just could not resist. I was happy I picked it up though because this book was fantastic! I enjoyed learning about her descent into the world of witchcraft in the modern world.
Ender's Game


Ender's Game was the first Science Fiction I ever read. I remember choosing it for summer reading assignments and putting it off because it was Science Fiction. Then I finally read it with two weeks left before school started, and I inhaled it in like 2 days, and have read it 4 times since. I loved the story of Ender and I loved the world.
Have you read any books that contain no romance? Which is your favorite?
Ciao Book THOTS!