Top 5 Wednesday
Favorite "Unlikeable" Heroines:
This top 5 Wednesday is about your favorite "unlikeable' heroines. These are the heroines who are unliked in the book or by the masses. I only have a select few, so this week's top 5 list is a top 3 list.
Katniss
The Hunger Games Trilogy


Katniss is disliked by many people, not just within the trilogy. A lot of people in the book give her a hard time for being straight forward and immalleable and in real life, people complain about her choice in men. I was rooting for Katniss still. It was great to finally see a heroine who isn't putty in the hands of (insert male name here) and who isn't the perfect girl. I felt for Katniss because of her family situation but I rooted for her because she had so much on her shoulders and she didn't buckle.
Bella
The Hunger Games Trilogy


I know, I know, hold your eye rolls and your sighs of disgust. So listen, Books 3 and ruined this series for me (books 1 and 2 weren't great but you know what I mean) but Bella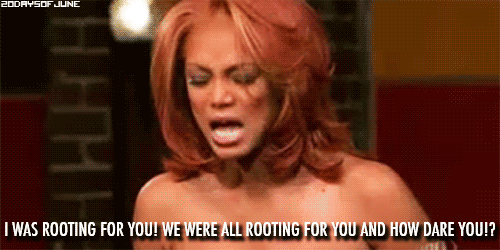 Bella started off as an okay girl, she as your usually self-aware teen. Then she meets Vamp Sparkles McSparkleton and then she becomes this friend ditching, possessed, and possessive girl. Then there was the foolishness between picking Sparkles or Wolfbreath and goodness knows I was fed up, but I still had some hope that she would stand up for something at some point. I just wanted her to stop being meek and weak all the time. Thankfully, she grew some ovaries when she found out what imprinting was.
Ryen
Punk 57


Ryen is literally the mean girl of all mean girls and I love her! She is the girl who is pretty and knows she is pretty. She is popular and is not only aware of it but uses it to her advantage and the disadvantage of other, so you can see why she is disliked. I don't care about any of that though. I was literally Ryen's cheerleader through this entire book. I didn't agree with a lot of what she did but I understand and I had faith in her from the beginning of this book til the end.
Who are your favorite unlikeable heroines? Who are your favorite unlikeable heroes?
Ciao Book THOTS!