Basic Overview:
Title: To Hate Adam Connor
Author: Ella Maise
Pg. #s: 366
Book Format: E-Book
My Numeric Judgment: 

                                                                 ♦SPOILER ALERT♦
Lucy is a liar.
Summary:
Lucy was just minding her business one sunny LA afternoon, well not her business really because she was staring over the fence at Adam Connor. Although this is not her first time "stalking" the handsome actor, this is the first time getting caught. She soon learns Adam Connor, while extremely attractive, is not all that nice.
Adam Finds Lucy annoying, frustrating, and extremely stalkerish. Unfortunately, his son loves and adores Lucy and Adam loves making his son happy. Thus begins a tentative and grudging friendship between Lucy and Adam.
Judgments:
First of all


I can definitely see the growth in writing in this book! I feel like the chemistry that grows between Lucy and Adam over time is genuine and heartwarming. I enjoyed seeing their gradual acknowledgment of non-hatred for each other but because I am me and EXTRA I could not help but compare Adam and Lucy to Jason and Olive (Find that review here). Then I realized comparing the two was nonsense because they are obviously two totally different couples!
Even though the romance was swoon worthy,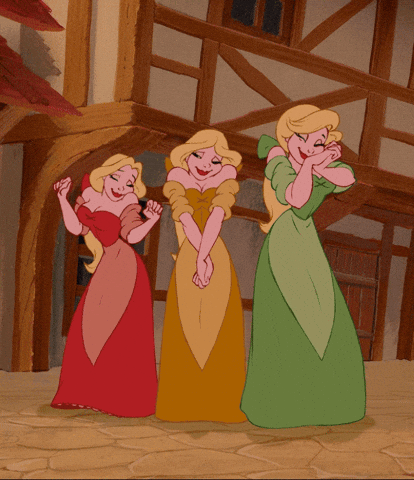 There needs to be a round of applause for the characters and the plot! Lucy is hilarious, adorable and frustrating and Adam is just so…manly, and sexy, and strong. Both characters are very multi-dimensional, which I enjoy immensely. They're multiple layers seemed to fit into this theme of blurred lines. Besides being a realistic depiction of people, each character's actual personality after removing their metaphoric exterior relates to the whole "thin line between love and hate" aesthetic that fits perfectly with the title. Nothing is actually as it seems in this book beause the opposite mask is placed on the actual emotion; hate is to love, happy is to sad, collected is to angry (You get the point). Sorry, I went deep there but I like showing my brains sometimes.


In all seriousness, this book was a hit for me. I am so appreciative of Ella Maise and her books, but this book right here? THIS BOOK RIGHT HERE?!!? Was Epic.
Ciao Book THOTS!