Basic Overview:
Title: Conquer Me
Author: Geneva Lee
Pg. #s: 300
Book Format: E-Book
My Numeric Judgment: 
                                                                ♦SPOILER ALERT♦
Royals keep royally huge secrets.
Summary:
Now strangers again, Alexander and Clara are trying to put together the pieces of their shattered lives. Clara knows she wants nothing but Alexander. Unfortunately, his walls are too high and his secrets are too great. How will they maneuver without each other? Will his secrets keep them apart when they come out?
Judgments:
I felt like a fiend after finishing Command Me because it ended with a cliffhanger and I have a book buying problem, so I bought the second book right after I finished the first one. I went to sleep at 9 am this morning.

This second installment remedied any issues I had with the first book in this series, Command Me (Click here for that review). After the cliffhanger in the first book, I was such a mess. I wanted to know what happened and how they would fix it, or if they would fix it. I feel like this book gave more depth to Alexander and his side of the family. Don't get me wrong they are still ridiculous and outrageous, but we see more into them.
One thing this book covers that the previous one did not is this mystery aspect. Now, this isn't an Agatha Christie" who done it?" Mystery, it is more along the lines of an adult…Encyclopedia Brown mystery. Do not be deterred though, it is still addictive-ly delicious. Seriously, majority of my time reading this book looked a lot like this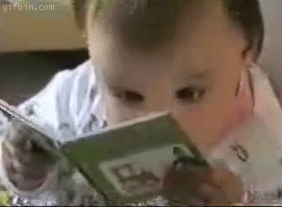 I am very excited for the third book and I will be reading it next weekend, because I know I probably will not stop after just one. I suppose these books are like Pringles in that manner…once you pop, the fun don't stop!
Ciao Book THOTS!