Basic Overview:
Title: A Court of Thorns and Roses
Author: Sarah J. Maas
Pg. #s: 432
Book Format: E-Book
My Numeric Judgment:
♦SPOILER ALERT♦
There was no basketball court.
Summary:
Feyre Archeron is the youngest daughter in her family and the caregiver of her family. After she goes hunting for food for the family, she kills a fae in the form of a wolf. This murder unravels a series of events that begin with her being forcibly taken to a magical kingdom by Tamlin and this leads to her developing Stockholm Syndrome.
Judgments:
The first SJM book I read was Throne of Glass and I couldn't stand it. Now don't misunderstand me, I was entertained by it because there was a lot going on, but the characters and the plot, I didn't care about at all. As a matter of fact, I spent most of the book rolling my eyes, exhaling deeply and asking

So you can understand why I was so apprehensive to read this book. I was pleasantly surprised though, so let's talk about it shall we?

This book was very reminiscent of Peter Pan for me, Feyre was Wendy and Tamlin was Peter. Tamlin's "men", Lucien included, were the lost boy, Alice was tinker bell, Amarantha was Captain Hook and The Attor was the crocodile. Don't point out the fact that there were no little brothers, because her two older sisters count even though they weren't kidnapped. Putting the book in those terms made it even more enjoyable for me. I loved how developed the world in this book was, well I should say worlds. Although this story predominantly takes place in the faerie world, Maas does a great job of building the urban world as well. I could actually see the world in my head based on her descriptions, I felt as though I were in the book. Then the characters…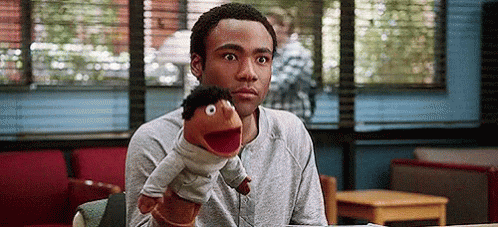 I simply could NOT! I think a part of the reason why I was hesitant was because I heard so many people discussing how annoying Feyre was and after reading TOG, I could not handle yet another insufferable heroine. Feyre was not annoying at all to me though. Her understanding of the world and her reactions to the world was very understandable based on her upbringing and everything she had endured thus far in her life. The only thing about this book is, I don't believe it is a YA book, it strikes me more like a New Adult book because those adult moments were very
Sidenote: My sister said I need a sign off so here we go
Catch ya Later BOOK THOTS!