Summer 2017 HOPE-I-READS:
Summer vacation is upon us! This means, angry people, loud children, summer boos, and many club fights; but for me this means watching all the foolishness unfold from behind a good book.
Because I am a realistic individual who absolutely hates being forced to read books that aren't a series in a specific order, my list of "Hope I Reads" is rather short. Hopefully, this minimal length will give me more literary freedom!
Rule by Jay Crownover
"Shaw Landon loved Rule Archer from the moment she laid eyes on him. Rule is everything a straight-A pre-med student like Shaw shouldn't want—and the only person she's never tried to please. She isn't afraid of his scary piercings and tattoos or his wild attitude. Though she knows that Rule is wrong for her, her heart just won't listen.
To a rebel like Rule Archer, Shaw Landon is a stuck-up, perfect princess—and his dead twin brother's girl. She lives by other people's rules; he makes his own. He doesn't have time for a good girl like Shaw—even if she's the only one who can see the person he truly is.
But a short skirt, too many birthday cocktails, and spilled secrets lead to a night neither can forget. Now, Shaw and Rule have to figure out how a girl like her and a guy like him are supposed to be together without destroying their love . . . or each other."
Moloka'i by Alan Brennert
"Rachel Kalama, a spirited seven-year-old Hawaiian girl, dreams of visiting far-off lands like her father, a merchant seaman. Then one day a rose-colored mark appears on her skin, and those dreams are stolen from her. Taken from her home and family, Rachel is sent to Kalaupapa, the quarantined leprosy settlement on the island of Moloka'i. Here her life is supposed to end–but instead she discovers it is only just beginning."
Rich People Problems by Kevin Kwan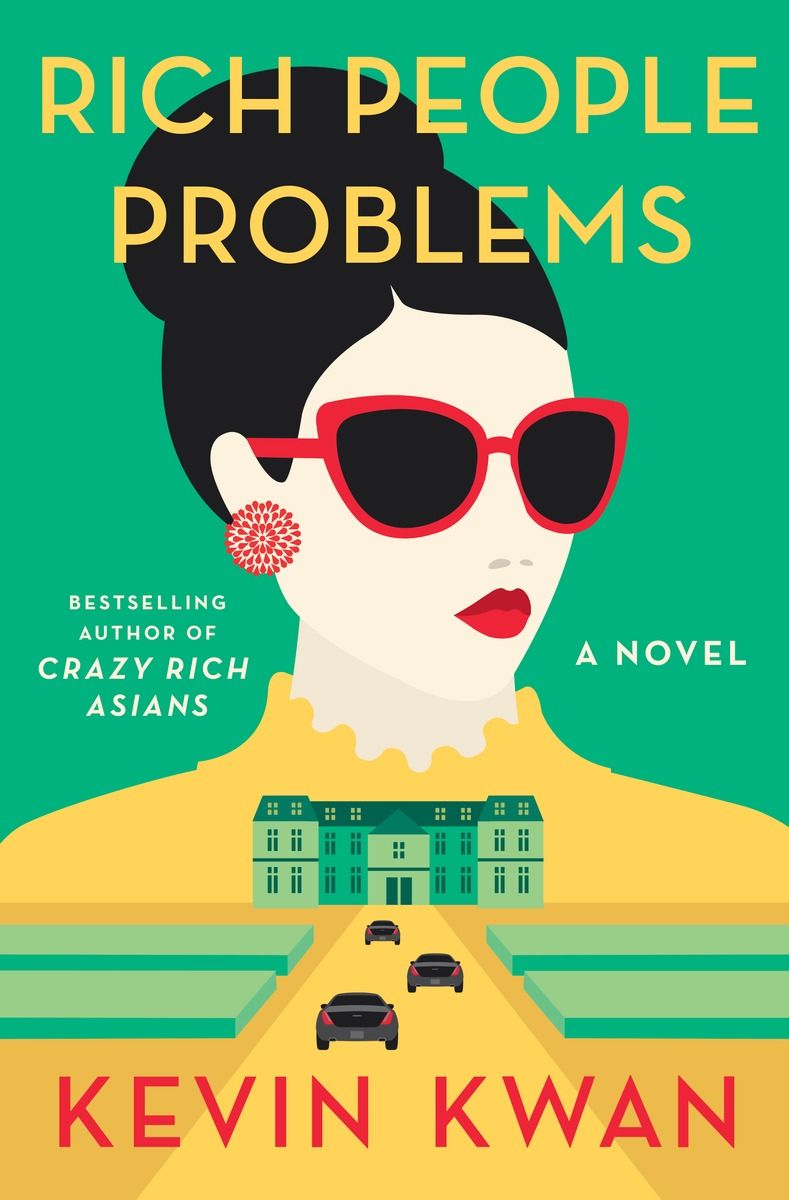 "When Nicholas Young hears that his grandmother, Su Yi, is on her deathbed, he rushes to be by her bedside–but he's not alone. It seems the entire Shang-Young clan has convened from all corners of the globe, ostensibly to care for their matriarch but truly to stake claim on the massive fortune that Su Yi controls. With each family member secretly fantasizing about getting the keys to Tyersall Park–a trophy estate on 64 prime acres in the heart of Singapore–the place becomes a hotbed of intrigue and Nicholas finds himself blocked from entering the premises. As relatives claw over heirlooms, Astrid Leong is at the center of her own storm, desperately in love with her old sweetheart Charlie Wu, but tormented by his ex-wife–a woman hell-bent on destroying Astrid's reputation and relationship. Meanwhile Kitty Pong, married to billionaire Jack Bing, finds a formidable opponent in his fashionista daughter, Colette."
Paper Princess by Erin Wyatt
"Ella Harper is a survivor—a pragmatic optimist. She's spent her whole life moving from town to town with her flighty mother, struggling to make ends meet and believing that someday she'll climb out of the gutter. After her mother's death, Ella is truly alone.
Until Callum Royal appears, plucking Ella out of poverty and tossing her into his posh mansion among his five sons who all hate her. Each Royal boy is more magnetic than the last, but none as captivating as Reed Royal, the boy who is determined to send her back to the slums she came from.
Reed doesn't want her. He says she doesn't belong with the Royals.
HE MIGHT BE RIGHT."
Belles by Jen Calontina
"Fifteen-year-old Isabelle Scott loves her life by the boardwalk on the supposed wrong side of the tracks in North Carolina. But when tragedy strikes, a social worker sends her to live with a long-lost uncle and his preppy privileged family. Isabelle is taken away from everything she's ever known, and, unfortunately, inserting her into the glamorous lifestyle of Emerald Cove doesn't go so well. Her cousin Mirabelle Monroe isn't thrilled to share her life with an outsider, and, in addition to dealing with all the rumors and backstabbing that lurk beneath their classmates' Southern charm, a secret is unfolding that will change both girls' lives forever."